Welcome to Century Pharma!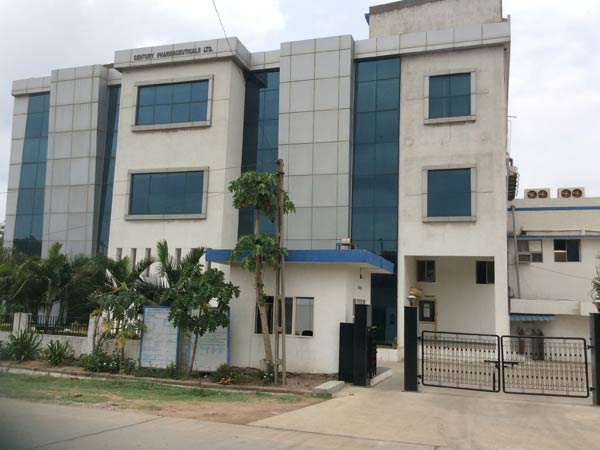 Century Pharmaceuticals Ltd is in the business of manufacturing APIs for over three decades. We offer various kinds of services in addition to supplies of APIs, we undertake long-term contracts for manufacturing intermediates and development of new Active Pharmaceutical Ingredients as per your requirement. We have a sharp focus on giving value added services to our customers cost effectively.
We are supplying APIs to the global pharmaceutical companies in India and abroad since the last 3 decades. Some of our major customers operate in India and export to their products to other countries. Our customers like Teva Pharmaceuticals, Jubilant, Glenmark, Hetero Drugs, Macleod, Abbott, FDC, Wallace Pharma, Intas Pharmaceuticals, Cipla, Aristo pharmaceuticals and other Indian players in the Pharmaceutical industry source their APIs from us regularly.
As a Pharmaceutical company, we manufacture all the APIs which were developed in our own R&D. Currently our R&D is involved in the development of few more API products. We have a Biotech drug discovery R&D jointly developed with an Israeli partner for the development of Recombinant fusion proteins for the treatment and cure of asthma and Mastocytosis.
Brief Profile
Established in 1982 – now limited a liability company company ,started business of manufacturing APIs
Continuous profits since inception
1997 – Started business of Veterinary finished products
2007 – Israeli Biotech Research Collaboration
2007-Gold medal from Lockheed Martin for best innovation in Biotech technology Research
Functional IBSC since 2007
DSIR recognized R&D unit 2008
2010 – New US FDA approvable manufacturing plant.
2012 – WHO GMP for manufacturing APIs
'A1′ SME company by Dun and Bradstreet
Fair Business Practices (Indian Council for Fair Businesses)
Gold Medal for excellence in Business Practices (Switzerland)
Excellence award for Exports (Indian council for Small & Medium size exporters)
Excellence for Innovation, Quality, Productivity, Management (IES, India)
ISO 9001 since many years. ISO 14000 and EHS systems.
BIOTECHNOLOGY
Century recognizes the role of Biotechnology as the future of the pharmaceutical industry in enhancing the specificity and effectiveness of drugs, improving lifestyle quality and working on unmet needs of the industry. The company is involved with the creation of significant biotechnology research capabilities in the area of targeted human therapeutic proteins. Currently research work is focused on a novel product which can cure Asthma and Allergy patients and also work on mastocytosis and Basophilic leukemia. We have been working in the preclinical area, established the proof of concept and also undertaken toxicology studies and animal studies. We are in the process of filing NBE with the Indian government.
We undertake supplies of research grade biotechnology products cost effectively and with confidentiality assured. We are also interested in undertaking contract research and analytical development of Recombinant proteins for Biotechnology companies.
For business, contract research enquiries or partnership proposals please
Contact Us
KEY PERSONS
| Name | Position |
| --- | --- |
| Janak Sheth | Managing Director |
| Dr. Anand K Dubey | Quality Head |
| Velumurugan R | Senior Scientist, Biotech |
| Balakrishna Shetty | Business Manager |
| Rishabh Sheth | Director |
| Dharmendra Sevak | Production Manager |